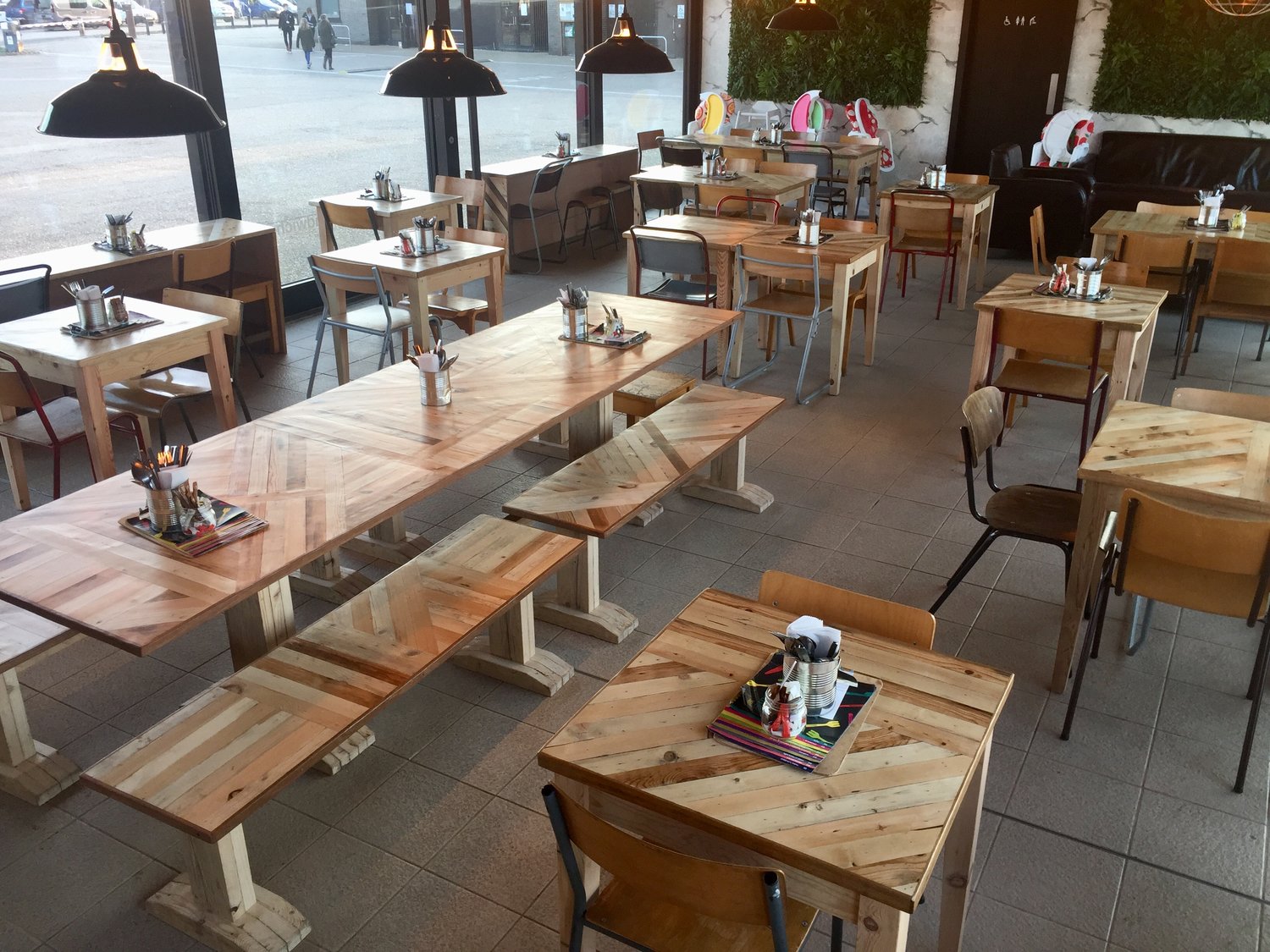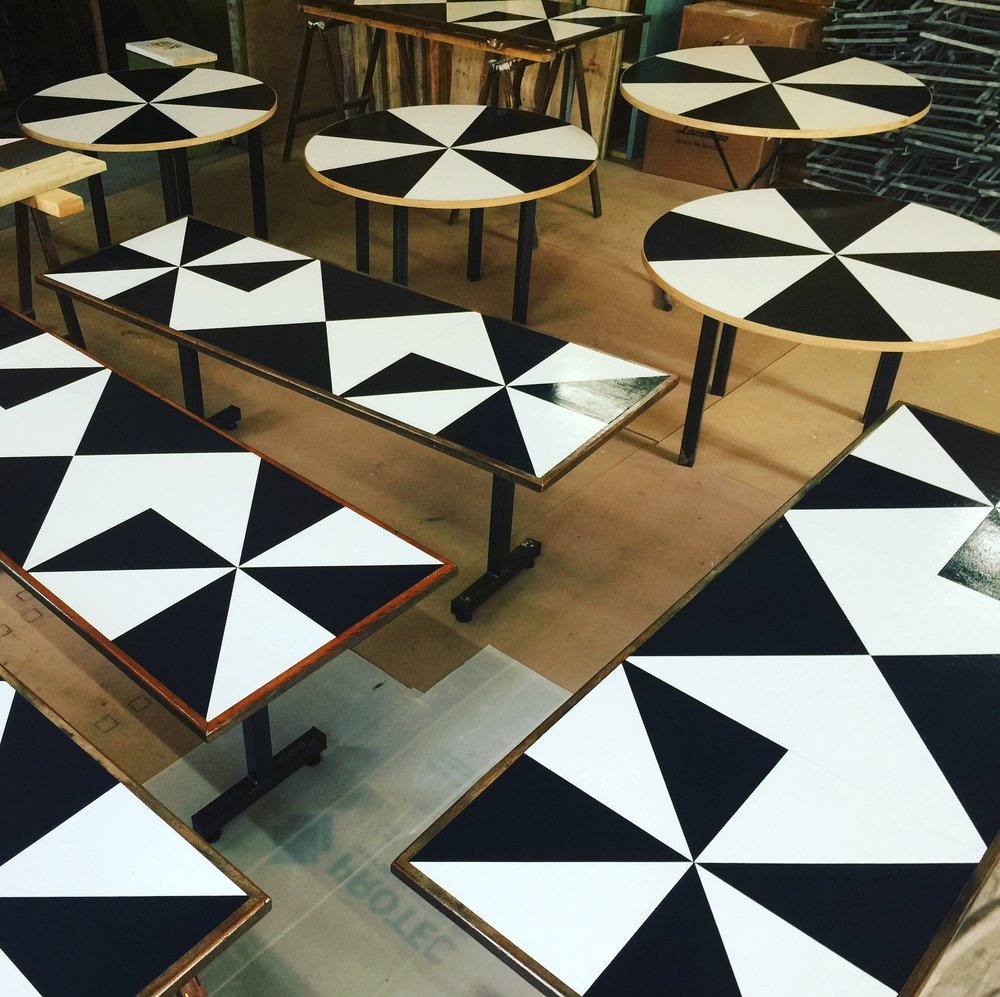 Harbor Designs is based in Hastings and has been making commercial furniture, trade stands and window displays since 2006.
We are able to design and supply a wide range of seating, tables and wooden wall décor for your restaurant, bar, hotel, office, café, nightclub or coffee shop. Our furniture can be designed to suit all budgets and environments and we have many items on display in our Hastings showroom.
We have designed and produced trade stands and window displays for Cawston Press, Dalston, Zeo, Conrad Group, Habitat and the Cambridge Satchel Company.