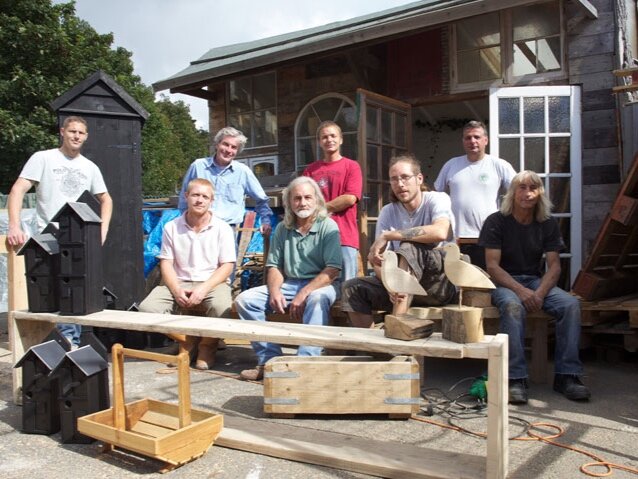 Harbor Designs started out life in 2006 as a social enterprise called Hastings and Bexhill Wood Recycling. We began by rescuing and recycling all types of wood and taking unskilled trainee craftsmen from a number of government-funded schemes. Today our workshop is in Hastings and we continue to rescue and reclaim wood to produce our bespoke, design-led furniture for commercial clients and private individuals across the UK and Europe.
We pride ourselves on producing quality furniture that is hand-made in our Hastings workshop using interesting reclaimed materials such as timber from the original Hastings Pier.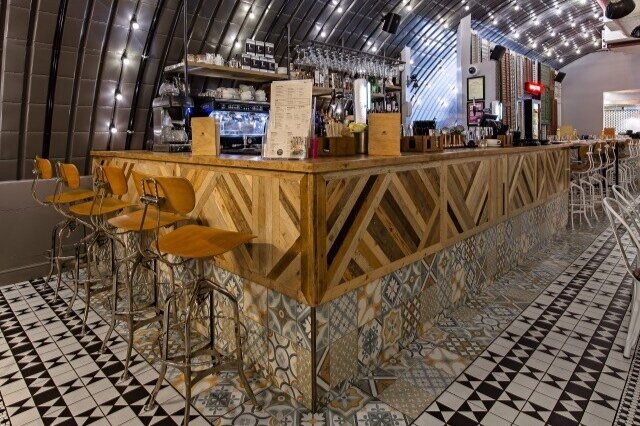 We have worked on everything from large scale restaurant fit out project to commissions for private individuals. We thrive on solving the challenges that small and large projects offer. If you have a project in mind don't hesitate to contact us.
Clients include: The Great British Bake Off, Pizza Pilgrims, AMV BBDO, Bluebird Cafe, Cambridge Satchel Company, Cawston Press, Chicago Rib Shack, Conran Shop, De la Warr Pavilion, Dirty Bones, FOLK, Gallivant Hotel, Golden Age Public Houses, Gourmet Burger Kitchen, Habitat, Hastings Borough Council, Hastings Centre, Hastings Pier Trust, Jerwood Gallery, Kricket, Orbit, Senor Ceviche, Turtle Bay, Williams Murray Hamm
The best trainees from the social enterprise became our full-time craftsmen manufacturing our unique contemporary furniture.
We are design-led and solution-focused; our aim is to produce unique furniture designs that are functional and timeless. Breathing life into wood and reclaimed materials giving them a second chance to last for generations to come.